In some big city , it has the requirement for Multi-storey metal car shed garage,modular garage prices, metal garage storage, metal garage cost,shed garage,portable metal buildings, for such projects, we should consider the reasonable space arrangement,the budge or price.
Project we have done recently:
1. Qingdao Ming experimental school gymnasium Nest project:
8000㎡ steel truss structure Framework of alien
2. Qingdao high-tech zone sandalwood bay building steel structure engineering project:
7450㎡ steel with concrete structure
3. Qingdao millennium temporary heat source heating engineering project:
6500㎡ steel structure fame
4. Faw Volkswagen Qingdao factory workshop project:
4500㎡ portal frame structure
5. Chinese-german eco-park marketing center:
4000㎡ steel structure frame , steel truss structure frame
6. State grid, power transmission and transformation XiMeng station :
4000㎡ portal steel structure frame
7. Jimo broadcasting studio hall project:
3000㎡ steel truss structure frame
8. Steel structure workshop for China Southern Locomotive in sifang:
14000 sqs portal frame
CAD drawings: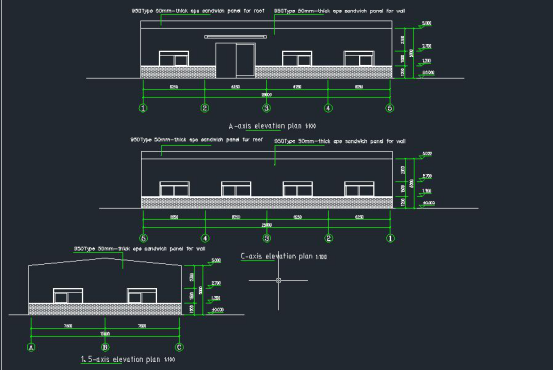 Only provide us with the following information, you can get a quotation:
1. Dimension: Length, width, height, eave height, roof pitch, etc.
2. Doors and windows: Dimension, quantity, position to put them.
3. Local climate: Wind speed, snow load, etc.
4. Insulation material: Sandwich panel or steel sheet.
5. Crane beam: Do you need crane beam inside the steel structure? And its capacity.
6. If other requirements, such as fire proofing, isolated roof, etc, please kindly inform us.
7. It's better if you have your own drawings or pictures. Please send them to us.
Preparation and check
Preparation and check the material according to the drawing table to calculate a variety of materials, specifications, material net amount, plus a certain amount of loss of material budget. The general numerical project budget according to the actual amount required to add 10% for feeding and preparation. Check the specifications, size and weight of the incoming materials. Check the material carefully. If the material is substituted, it must be approved by the design department and modified accordingly.
Please feel free to give your inquiry in the form below. We will reply you in 24 hours.