Product Description:
Light steel structure is a new building materials,light,fast and efficient use of energy saving,novel and beautiful appearance, high quality and low price, and obvious economic benefit;Light steel structure realize the industrial manufacture, construction site assembly, convenient, save construction period; durable structure construction, it can meet the construction of different climate environmental conditions and requirements.
The secondary members including components besides steel column, roof beam, crane beam, truss and other main members, mainly including: knee brace, brace, tie, support, casing, anchor bolt, wall beam, purlin, straight pieces, stairs, small components, etc.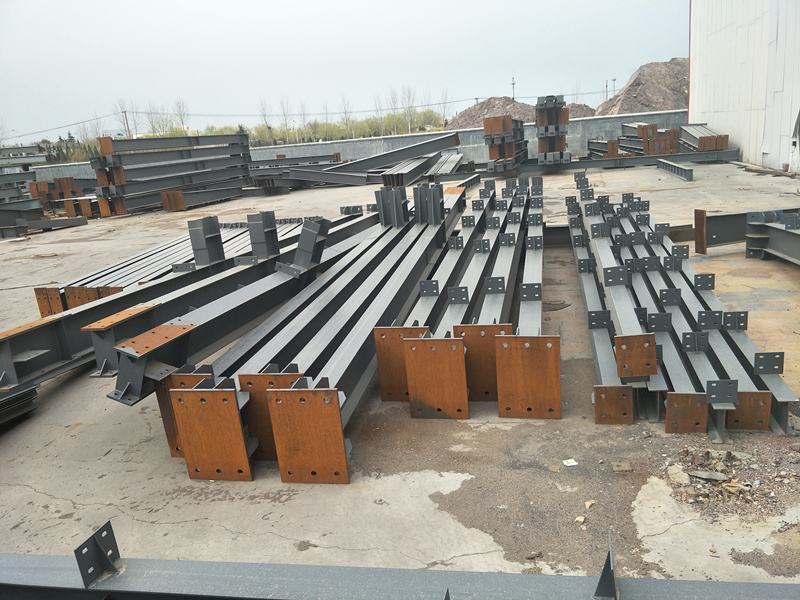 Application scope:
Light steel workshop, logistics center, large supermarket, gymnasium, exhibition hall, movable house, multi- storey building, etc.. Ten million square meters of light steel structure building finished in domestic.
Project Item:
LAVARA project in Chile
We finished this LAVARA steel warehouse in 2014.
Total area: 14797+8037 square meters
Rwanda Project
Project area: 12750 square meters. 170x75m span: 3x25m,
main frame & secondary structure: 280 mts.
Australia workshop
The steel workshop area: 14000sqm.
Use steel truss as roof.
Tanzania Warehouse
5500 sqm with glass curtain wall
Please feel free to give your inquiry in the form below. We will reply you in 24 hours.