large span steel storage racks logistics warehouse ,Light steel structure is a branch of the light steel structure, the main features of this type of structure: light steel structure reflects the light, fast and efficient features
Eihe Steel Structure has been dedicated to designing, manufacturing and marketing high quality and high-end large span steel storage racks logistics warehouse for years. We now have products for sale. If you are interested in our large span steel storage racks logistics warehouse, welcome to check the prices with us. We can assure you the best design and good after-sales service of our products.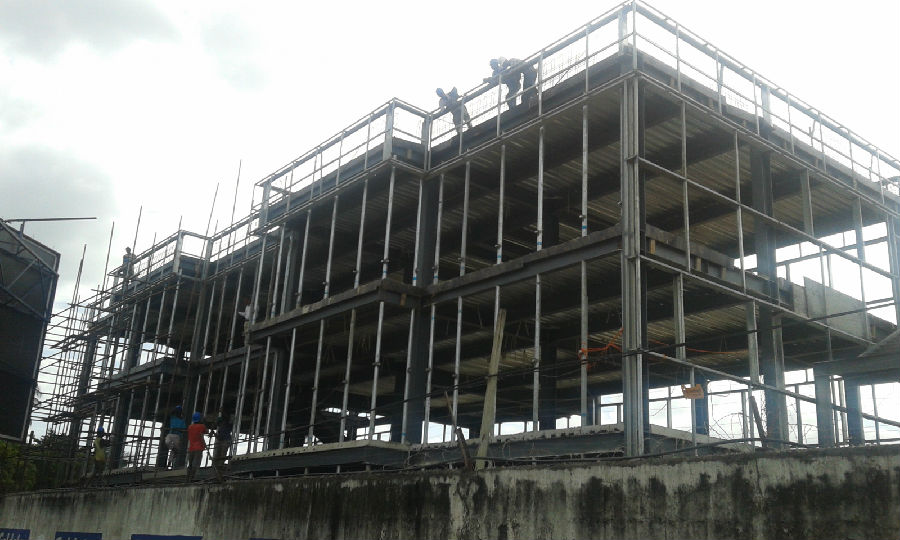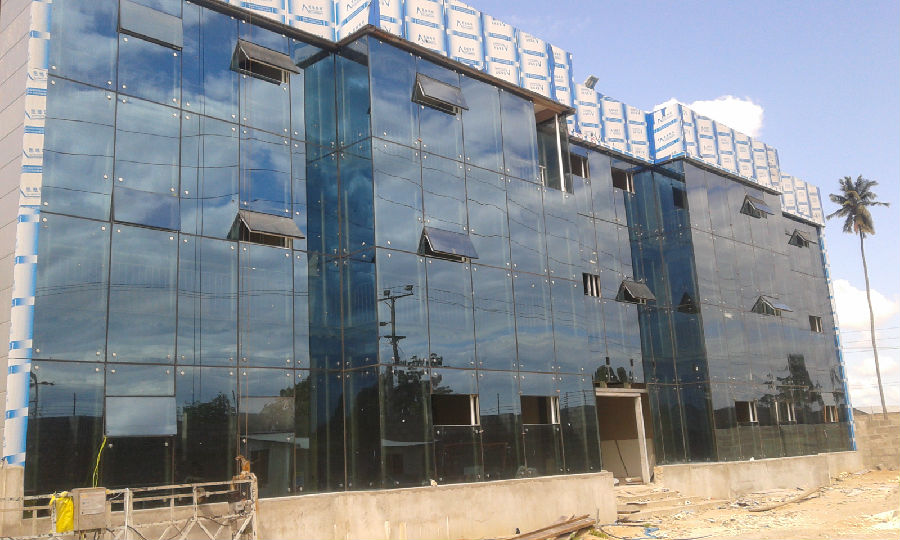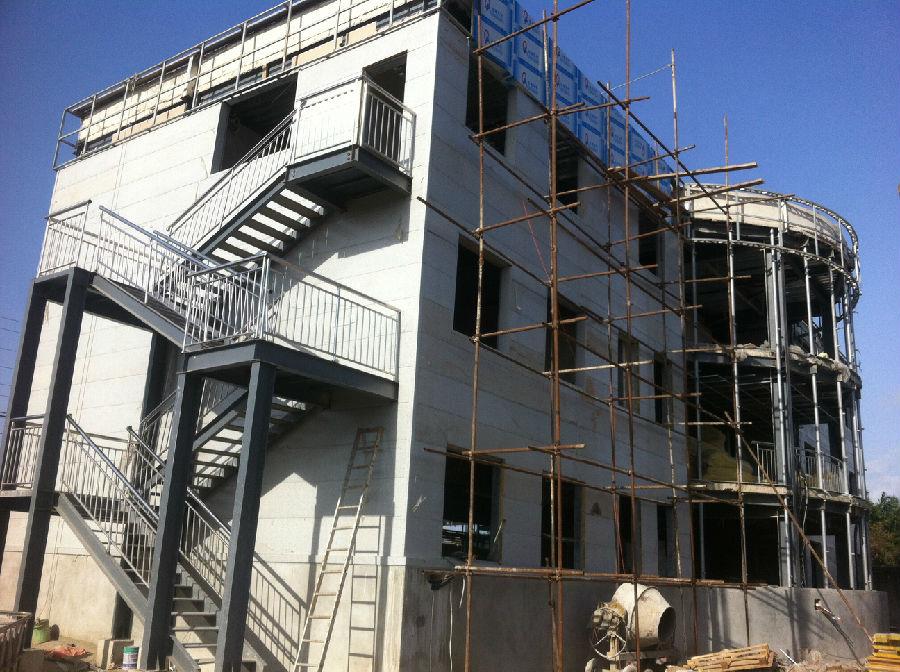 Product Advantage:
*easy to dismantle and assemble (because of connection with bolts)
*fastness
*good appearance
*flexible design
*large span and large height
*short delivery time
*good heat insulation effect
*good ventilation effect
*sound proof

STANDARD:
1) Unified standard for reliablity design of building (GBJ50068-2001)
2)Standard for terminology and symbols used in design of building structures (GB/T50083-97)
3) Standard for structural drawing (GB/T50105-2001)
4) Load code for the design of building structures (GB50009-2001)
5) Code for seismic design of buildings (GB50011-2010)
6) Code for design of steel structure (GBJ50017-2003)
7) Technical specifications for steel structures of light-weight with gabled frame (CECS102:2002)
8) Technical code of cold-formed thin-wall steel structures (GB50018-2002)

INSTALLATION:
Method 1: We provide shop drawing before installation.
Method 2: If you still don't know how to install, We will teach you the installation in our factory. when necessary , we will assemble a sample steel structure building for you.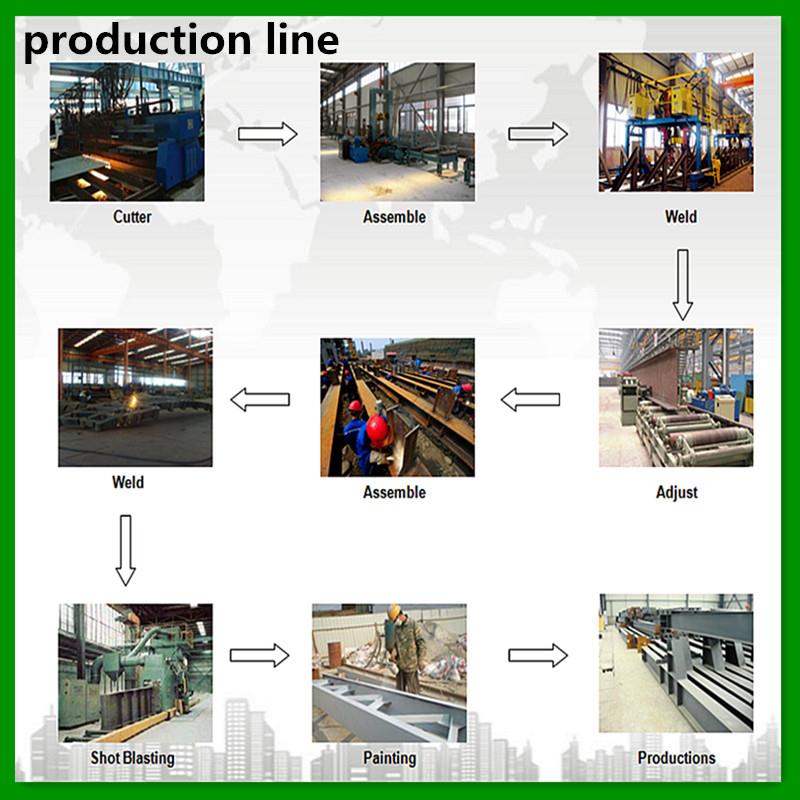 Why did you choose us?
Many customers have visited our factory for the long term cooperation."Quality firstly,Customer firstly" is our company principle.We obtain sound reputation because of our good quality and service. Meanwhile,We pay attention to the team work and value win-win cooperation, which would guide us much further.
COMPLETED PROJECTS:
Foreign project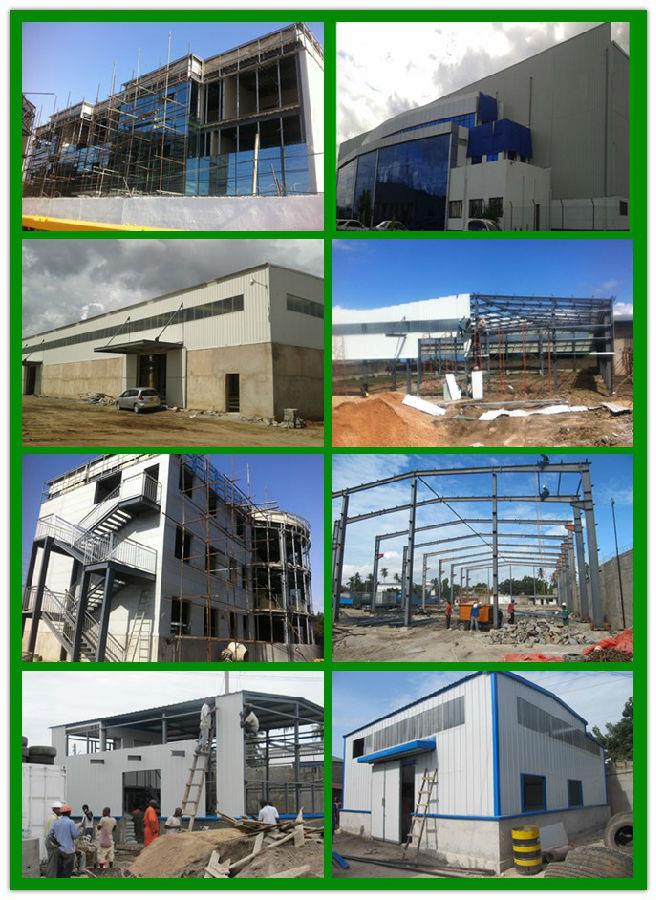 OUR CLIENTS: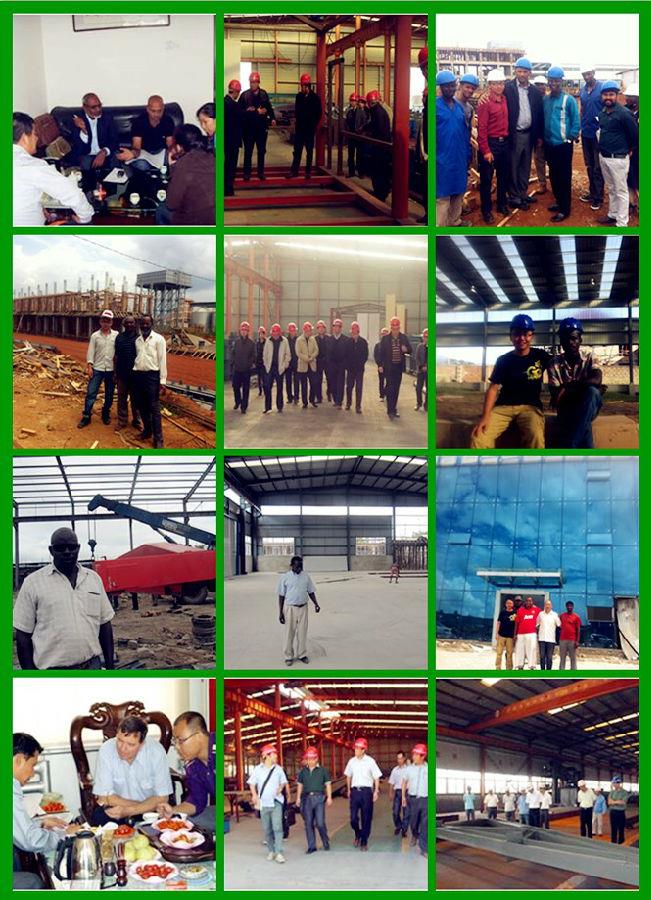 OUR CERTIFICATION: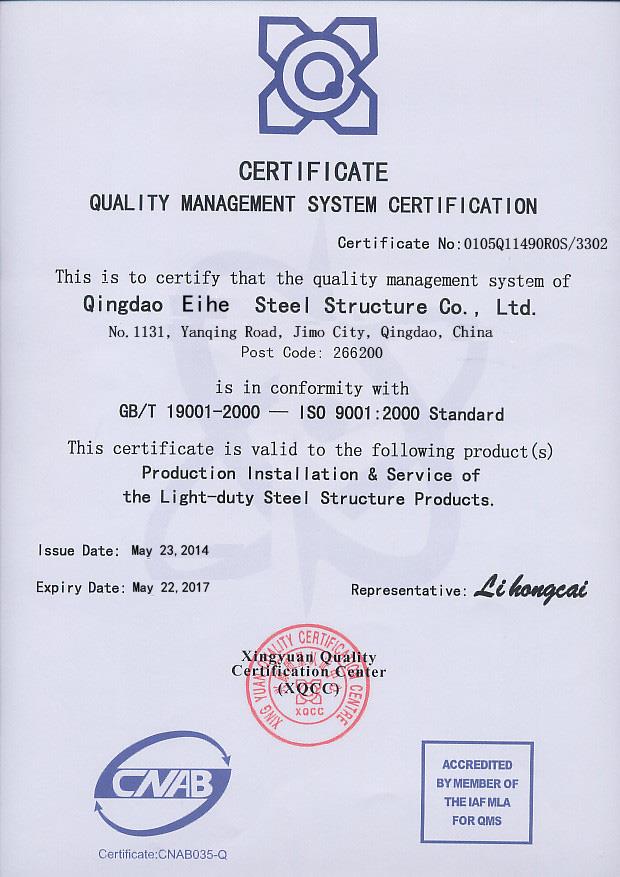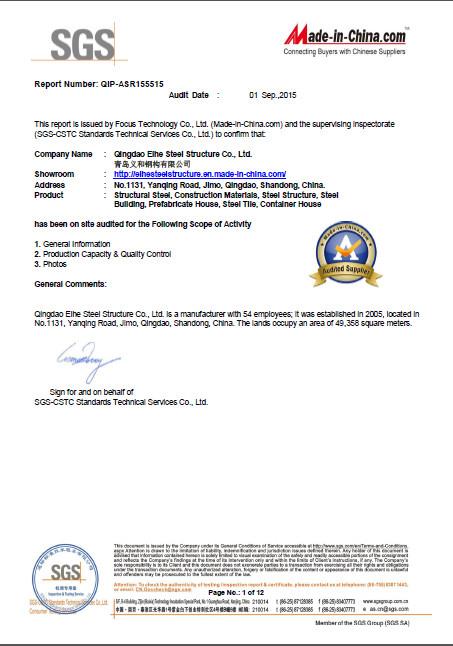 Please feel free to give your inquiry in the form below. We will reply you in 24 hours.