Package Machine, Intelligent Warehouse, Packing Machine manufacturer / supplier in China, offering Intelligent Warehouse System for Packaging, Automatic Low Level Palletizer/Palletizing System, Dairy Based Beverage Aseptic Filling Machine and so on.
Welded steel structure components on site: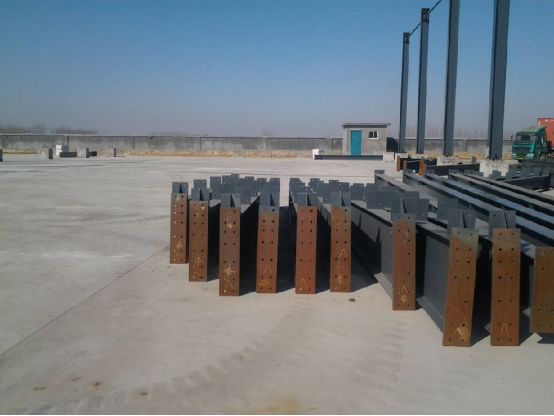 Installation: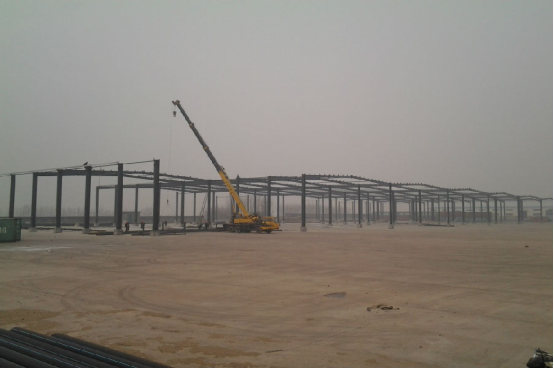 Steel structure workshop roof design considerations:
1. Bearing: under construction load pressure, rain, dust, snow, maintenance load. The bearing performance of metal roofing board section characteristics of plate type, the strength of the material thickness, the force transmission way, purlin is related to the spacing (deputy purlin).
2. Lighting: through the skylight improve indoor lighting during the day, to save energy.
3. Lightning protection: to guide lightning to the ground, to prevent lightning breakdown metal roof into the room.
4. Control heat bilges cold shrink: control the shrinkage of metal roof plate displacement and direction. To ensure the metal roofing board in difference in temperature big area will not damage by stress produced by the heat bilges cold shrink.
5. In case a fire occurs in a fire: metal roofing material will not burn, the flame will not penetrate metal roof panel.
Please feel free to give your inquiry in the form below. We will reply you in 24 hours.