Heavy Steel Structure, Steel Structure, Steel Structure Building manufacturer / supplier in China, offering Heavy Steel Structure with 50 Tons Crane, Steel Construction for Logistics Warehouse, Steell Frame Storehouse in Farm and so on.
What is heavy steel structure workshop:
Heavy steel structure workshop is framework or more bent frame structure, is equipped with one or more heavy crane, general layout in the plant steel structure platform of layer or one multilayer and most wide flange for h-beam steel structure materials, installation of high strength bolt connection, so welding h-beam component production process with high strength bolt installation quality control is the key to the quality of plant structure.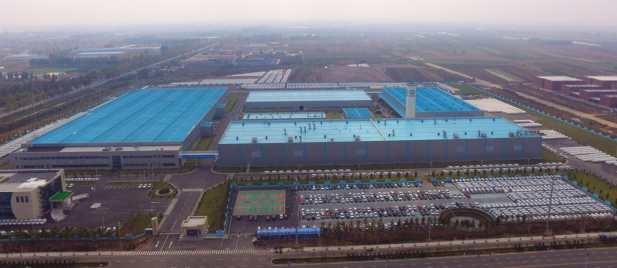 Welding h-beam production process:
The engineering design of rolling h-beam, models for HE600A, HE700B, HE700A, HE500A.But because the market purchase is less than the design requirements of rolling h-beam, through the design change approval, h-beam welding.
The scheme in the process
Welding h-beam production adopts automatic h-beam production line, using submerged arc welding.
All welding joint in the welding engineer according to construction drawing pattern, the base material, thickness, welding position, welding method, used by combining a comprehensive consideration, according to the provisions of the relevant welding procedure qualification standard to carry on the strict careful before welding procedure qualification test, the assessment report of the welding parameters as guidance document of welds.
Welders must take corresponding qualified welder examination, accordingly until they have passed the qualification of welding operation. All the participants in the welding welders must operate in accordance with the provisions of the corresponding welding procedure specification.
Please feel free to give your inquiry in the form below. We will reply you in 24 hours.