Sandwich Panel Prefab House, Modular Prefab House, Steel Frames Storage House manufacturer / supplier in China, offering China ISO Certification Steel Building/Garage, Modern Prefab Steel Structure Construction Building Warehouse, Best Price Steel Structure Warehouse and so on.
Description of steel garage:
Light steel structure garage, is pressed steel or aluminum alloy plate for roof, wall structure, expanding around plates welded h-beam as bearing structure, cold bending steel purlin and wall beam, using common bolt and tapping screw fittings of a building system. The features we have to know it from three aspects:
1. Light weight, compared to the brick structure, base width is not big, basic parts to reduce cost;
2.The construction speed, short time limit, quick effect, not controlled by geological conditions and local materials, especially in high seismic intensity place more show its great advantage;
3. Demolition, due to the warehouse is packaged, it determines its flexibility.
Its shortcomings mainly embodied in the following two aspects:
1. It is a brick structure, compared the use fixed number of year is not long, generally in 15 years or so;
2. It is the roof panel and wall panel are based on sheet metal, the corrosion problems, repair and maintenance should be paid attention to in use.
Our company: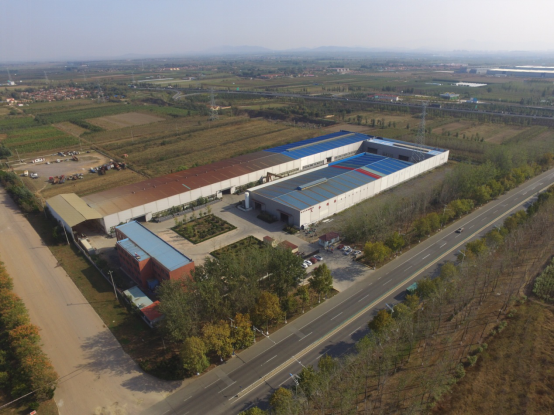 Steel structure fabrication line: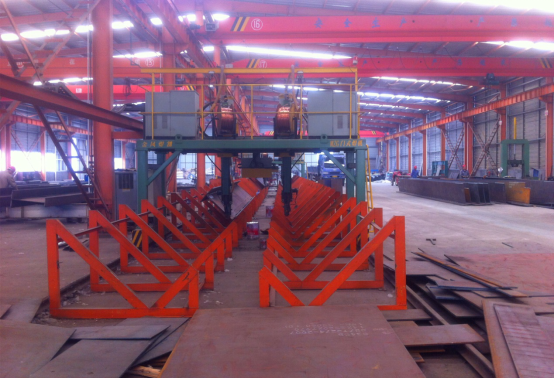 Please feel free to give your inquiry in the form below. We will reply you in 24 hours.